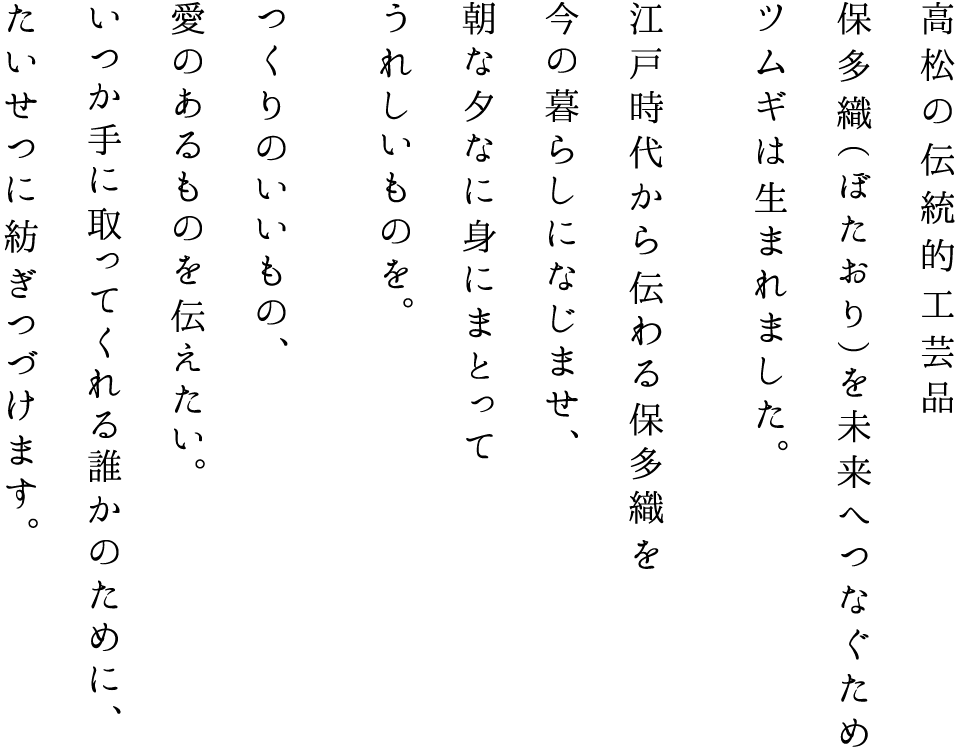 TSUMUGI's mission to modernize the traditional
Edo period fabric BOTA-ORI for today's lifestyle.
To this day, BOTA-ORI creates one of
the most comfortable clothing experiences,
perfect for wear in the morning and evening.

Our mission is to provide products crafted with that
"special touch" by people who understand
the original process and beauty that the fabric brings.